St John the Divine Rastrick
Welcome to our church of St John the Divine, Rastrick. We seek to be a vibrant Christian family at the heart of our local community in and around Rastrick. We have a diverse congregation, with people of all ages, families of different shapes and sizes, and single people too. Our worship is varied, embracing old and new, formal and informal, including words, music, silence and action. We value the service of Holy Communion and Bible based teaching. You will find a warm welcome at any of our services, and we look forward to meeting you. All are welcome, always.
Rev'd Michelle Petch, Vicar
VICAR'S CONTACT DETAILS
Rev'd Michelle Petch
Tel: (01484) 710538
e-mail : [email protected]
With my prayers and every blessing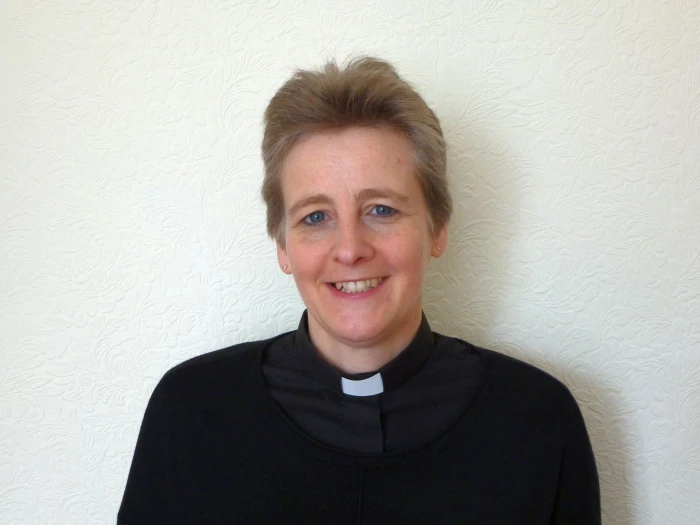 ADVENT REFLECTIONS
Over the 4 weeks of Advent, the sermons and home groups will consider why we need to wait, what it feels like to be someone who waits, what happens when we lose patience or hope, and why God might want us to get better at waiting.
The series will start on Advent Sunday 28th November and run for the four weeks of Advent leading up to Christmas. One of four themes will be covered by all the groups each week.
Monday's 7:30 pm – Meet at 50 Archbell Ave. Host Shirley Tel 01484 – 714209
Wednesday 7:30 pm – Zoom Host Julia          Tel 01484 – 400227  Zoom Link   Passcode: together
Thursday 7:00 pm – Zoom Hosts John & Jane Tel. 01484 – 968774 Zoom Link  Passcode: homegroup
CHRISTMAS SERVICES
SUNDAY 19th
3:00pm – Christingle & [email protected] St Matthews
7:00 pm – Choral Nine Lessons & Carols @ St Johns
(Both services will be followed by refreshments and mince pies)
CHRISTMAS EVE
3pm & 5pm – Christingle @ St Johns
7pm – Nine lessons and Carols @ St Matthews
11:30pm –Midnight Communion @ St Johns
CHRISTMAS DAY
9:15am – All Age Communion @ St Matthews
11:00am – All age Communion @ St Johns

If you've got questions about life and the Christian faith and are looking for answers, then why not make a Start this new year? Come along to these informal mornings (with food !) and learn more about God, Jesus, and the journey of life in six sessions starting 15th January 
Saturday Mornings 10 – 12 @ St Matthews Rastrick
For more information call Rev. Michelle 01484- 710538
Or email: [email protected]
Got questions? Looking for answers?
Try a new Start in 2022 – ALL WELCOME
Safeguarding Policy St Johns is committed to the safeguarding of Young People and Vulnerable Adults.  The Parochial Church Council has based its policy on the Church of England's policies and best practice on Safeguarding. The policy is updated annually and can be found here. 
Mara - How can we help in difficult times?
The news from Melina, at the Safe House in Mugumu, suggests that Covid-19 has not yet taken a serious toll in Mara. This is very good news although from her email, it seems we're right to pray that the church and community will know God's continuing protection. Also that they will act with wisdom. The Safe House provides a haven for 36 girls whose local school is closed at present. Melina explains that to educate the girls, they would have to hire teachers. As a substitute, they could access programmes on TV if they could buy a satellite decoder. But they haven't any funds other than for basic necessities. Oriel (Tel 719352) will be very pleased to forward any contributions towards this important work that is funded by the Leeds Diocese. Donations from taxpayers can be Gift Aided.
A message from Focus4Hope
Focus4Hope remains very busy with a packed schedule of deliveries. Besides tinned food, the main need is now for hygiene products. You can leave these in the bin by the back door of Town Hall Dental. Thank you! Monetary donations are very, very welcome. [She explained that Brighouse Foodbank and Focus4Hope are different organisations although they pool resources. One primarily serves the homeless and unemployed, the other primarily serves the elderly and disabled. Louise is very grateful for the toiletries – she still needs as many as she can get!
God of Mission Who alone brings growth to your Church,
Send your Holy Spirit to give vision to our planning,
Wisdom to our actions, And power to our witness.
Help our Church to grow in numbers,
In spiritual commitment to you,
And in service to our local community,
Through Jesus Christ our Lord. Amen