We believe our organ may be the only one of the first type of Conacher cinema organ to survive, moving from the Central Cinema, Harrogate to St John's in the mid 1950s.
The invention of the motion picture camera in 1890 gave us the "Silent Era" of the movies. Films remained silent until 1927 and during that time were often accompanied by a cinema organ. Our organ began its days in 1920 when it was installed in the Central Cinema, Harrogate. The publicity at the time states that the Central Cinema had, "….full orchestral music with the accompaniment on the Grand Organ, installed at a cost of £3,300." Quite a sum in those days! At that time it had a set of chimes and possibly also drums and other percussion.
In 1949 the Central Cinema closed and during the mid 1950s the organ was moved to St John's.  In a service on 19th November 1955, it was "Dedicated to the glory of God by the Provost of Wakefield, The Very Rev. Noel T Hopkins. M. A."  The service was conducted by the Rev. R.A.C. Broddribb and the organist was  Mr. Harold Rayner who was Organist from 1928-1968.
A 'plate' in the organ loft tells us that in 1983 the organ was "cleaned and improved" by Mr. J. E. Shippin, Organ builder from Leeds, and "brought back into use" on 18th September of that year. The Vicar was the Rev. Michael Storey and the organist was Miss Jill V. Ramsden.
Details of the present specification can be found on the National Pipe Organ Registry: Ref: RO1134 (when it was at Harrogate) and RO1135 (as it is now at St John's).
From regular Sunday services to concerts and recitals, our Conacher has provided music. Many a bride has walked back down the aisle to Mendlessohn's Wedding March and it has played its part at many 'goodbyes'.
From school visits, to links with young musicians at local Universities, organ competitions, recitals and concerts, we have exciting ideas for our wonderful King of Instruments when it is once more playing at its best!
Music enriches our worship and provides a special place where God can be found. Long may our organ sound!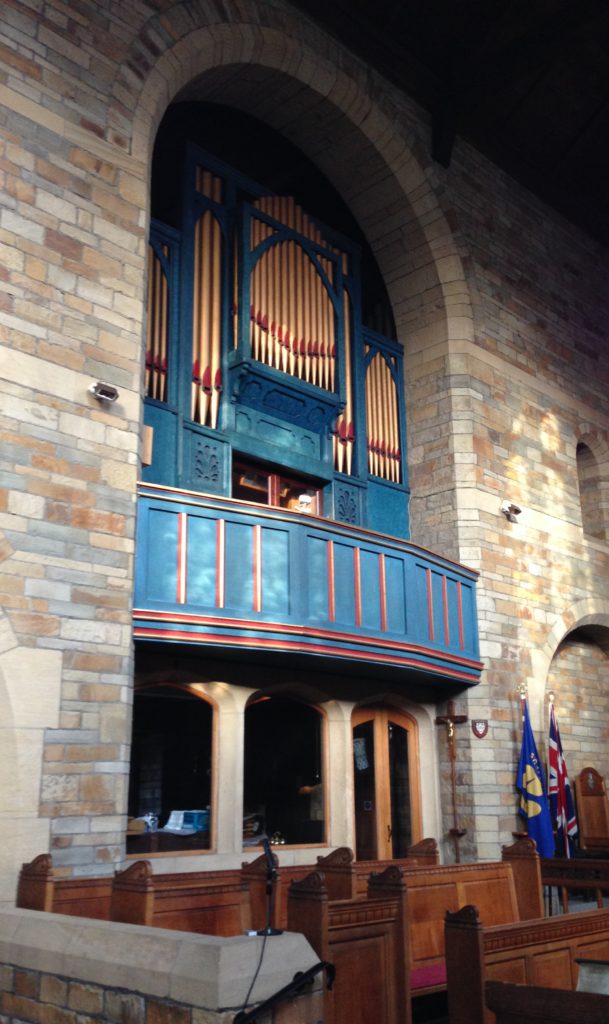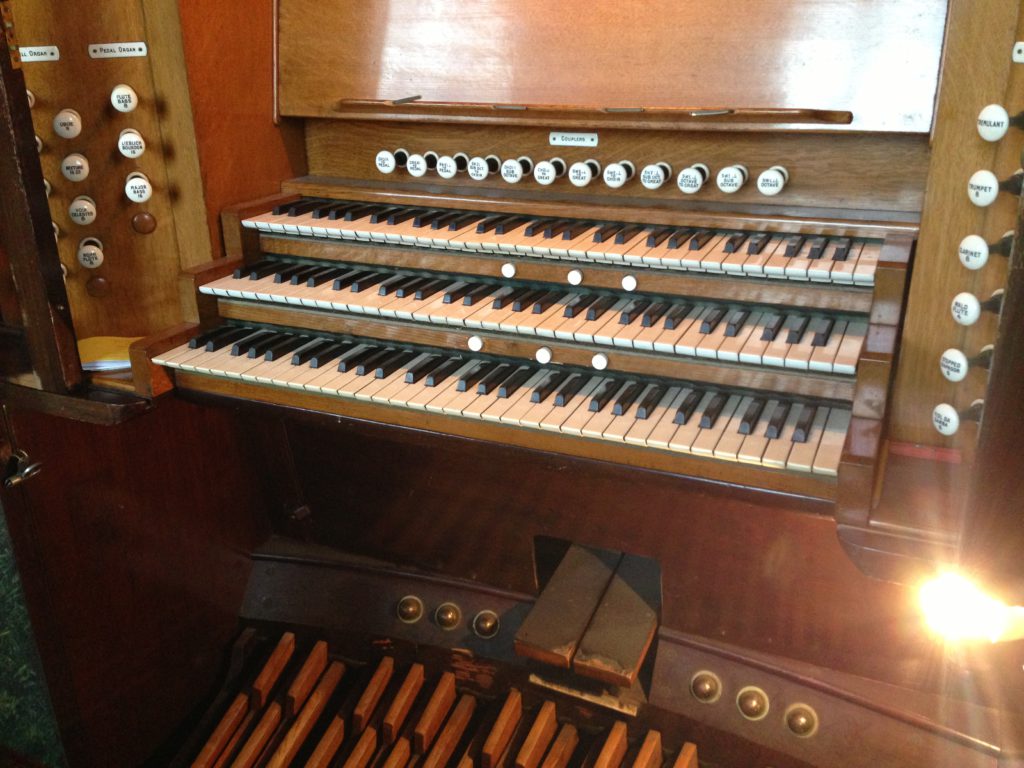 Here you can hear the organ being played by David Robertshaw.
Gladiator Soundtrack – Hans Zimmer
Interstellar "First Step" Hans Zimmer soundtrack
The organ is now in need of a complete overhaul, which involves it being dismantled, cleaned, repaired and refurbished before being put together again. We need to raise £75,000, some of which will be provided by grants.
Part of the refurbishment will be to electrify the 'action'. The action is simply the way the message gets sent from the keys to the bellows and pipes.
Will you sponsor our organ?
Download a sponsorship booklet to help refurbish our magnificent organ Sponsor a Pipe booklet (with pipes)